Do you know the symptoms of cervical cancer? Until very late stages of the disease, women often have no symptoms. That is why it is so important that women get regular Pap tests. January is Cervical Health Awareness Month and the perfect opportunity to discuss the...
read more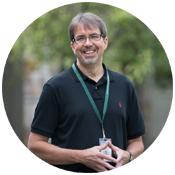 Welcome to the Garrett County Health Department!
The Garrett County Health Department is the recognized Public Health agency in Garrett County, Maryland. We strive to provide the highest level of care and service to the citizens of Maryland's westernmost county. Join us in making Garrett County a healthier place to live, work, and play!
Garrett County Health Officer Robert Stephens, MS
Garrett County Health Department
Garrett County Health Department
1025 Memorial Dr, Oakland, MD 21550