Environmental Health
Working together for a healthier tomorrow!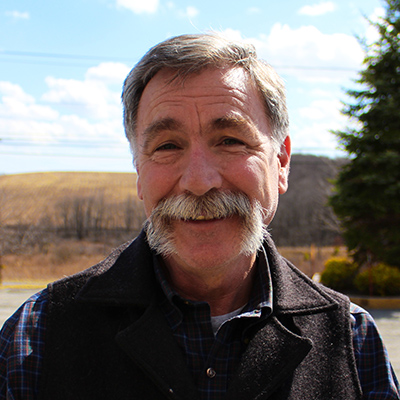 Steve Sherrard
Director of Environmental Health
Room 102
Phone: 301-334-7760
FAX: 301-334-7769
E-Mail: environmental.health
@maryland.gov
Hours of Operation:
Mon. – Fri. 8:00am – 5:00pm
NEW! - Request a Burn Permit Online!
Digital open burning permits are now available via QuickSubmit!
Burn Permits
When is a burning permit required?
Open burning in Garrett County is regulated under Maryland Department of the Environment Air Quality Regulations and Maryland Department of Natural Resources Forest Fire Protection regulations.  A burning permit is required for all open burning, except for small recreational fires such as campfires, for outdoor cooking of food and fires associated with agricultural practice.  Burning in a barrel is considered to be open burning.
**Please note – The municipalities of Loch Lynn and Mt Lake Park restrict residents within town limits from obtaining open burning permits.
What are alternatives to burning?
For air quality and fire protection reasons, alternatives to open burning should be considered.  Rather than burning leaves, they can be shredded, mowed or bagged and used as mulch around plants or added to a compost pile.  Likewise, tree trimmings can be chipped and used as mulch or left as a brush pile for wildlife habitat.
What are the requirements for open burning?
No open burning is permitted within 200 feet of any neighboring dwelling or gathering place.
Do not burn materials which create dense smoke such as tires, roofing, oil, etc.  Materials should be clean and free of large accumulations of earth, plaster and other non-flammable matter.
No burning is permitted during periods of predicted or actual adverse weather conditions such as temperature inversions or stagnations.
Several small fires provide more efficient and cleaner disposal than a single, large poorly controlled fire.  Small fires make for greater ease of control.
Keep fires HOT.  Smoke is reduced when material is kept at adequate combustion temperature.
Add material in small amounts.  It does not reduce combustion temperatures and allows added material to reach burning temperature sooner.  Both factors reduce smoke and odor.
Use substances having low ignition point to kindle fires such as dry paper, dry wood shavings and like items.
Do not burn poison ivy, poison oak or related plants.
If a nuisance to a neighbor or a fire hazard is created, a public officer has the right to access your property to inspect the burn pile.  If a problem is observed, the fire may be extinguished and the permit voided.
OPEN-AIR BURNING REGULATIONS (Title 08 DNR  Subtitle 07 MD Forest Service)
This regulation applies to activities in woodlands and within 200 feet of woodland or activities adjacent to or within an area where flammable materials that could ignite and carry fire to woodland are located.  These regulations do not apply inside the limits of incorporated towns.
A natural or constructed fire break at least 10 feet wide must completely surround the material to be burned.
Adequate personnel and equipment must be present to prevent the fire from escaping.
At least one responsible person must remain at the burning location until the last spark is out.
How do you apply for a burning permit?
Apply online by completing an online application

Call the office at 301-334-7760
Apply in person at the Environmental Health Services office
All applications are reviewed to ensure that appropriate distances are met and allowable materials are being burned.  Some properties may require a site visit to verify application information and/or measure distances.  If a site visit is necessary, the applicant will be notified by email or phone.
For more information contact:
Garrett County Health Department, Environmental Health Services 301-334-7760
Maryland Forest, Park and Wildlife Service 301-334-3296