Food Protection Program
Working together for a healthier tomorrow!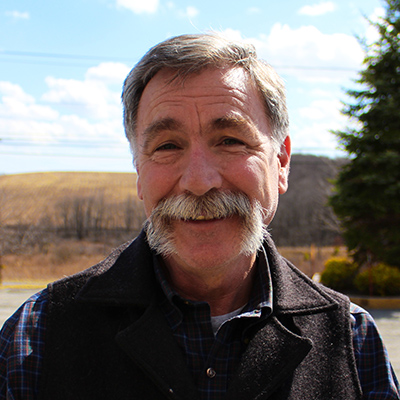 Steve Sherrard
Director of Environmental Health
Room 102
Phone: 301-334-7760
FAX: 301-334-7769
E-Mail: environmental.health
@maryland.gov
Hours of Operation:
Mon. – Fri. 8:00am – 5:00pm
Food Protection Program
A temporary food service facility is one operating for no more than 14 days at a fixed location in conjunction with a fair, carnival, or similar gathering.
A food service permit application should be completed as far in advance of the event as possible and submitted to Environmental Health Services of the Garrett County Health Department, 1025 Memorial Drive, Oakland, MD 21550. A fee of $30.00 must be submitted with the application. The application should provide the name and daytime phone number of a person that Environmental Health Services can contact. The facility must be inspected prior to the permit being issued.
Approved Food Sources
Food, water and ice must be obtained from approved sources. Source of water must be approved. Food may not be prepared in a home kitchen and brought to the event. Food not prepared at the event must be prepared in a licensed food service facility and be transported to the event at proper temperatures.
Food Temperature Requirements
Maintaining proper temperature for potentially hazardous foods is critical. Foods such as meat, poultry, seafood, shell eggs, salads such as potato, macaroni, chicken, tuna and other meat salads are potentially hazardous.
A thermometer should be available to check food temperatures.
Food temperatures should be taken frequently.
Provide thermometers for all refrigerators and freezers.
Required Temperatures for Potentially Hazardous Foods
Cook:
165F or above for 15 seconds – Stuffing, Poultry, Stuffed Meats
155F or above for 15 seconds – Ground Meats and Ground Fish
155F or above for 15 seconds – Pork and Pork products
145F or above for 15 seconds – All Other Foods
Hot Hold: 135F or above
Cool:
135F – 70F within 2 hours
70F – 41F within an additional 4 hours
Cold Hold: 41F or below
Reheat: To 165F or above, rapidly (within 2 hours)
Cross Contamination Prevention
Protect all food, water and ice from contamination during preparation. If foods are prepared and served outside, overhead protection needs to be provided. Grills should be a clam shell design and need not be under the overhead protection. If flat grills without lids are used, they need to be under the overhead protection.
Provide adequate hand washing facilities, including soap and paper towels. Bring clean water in dispensing jug and provide a container to collect waste water if a hand-sink is not available at your location. Hand washing must be performed after eating, drinking, smoking, sneezing, coughing, touching one's hair or skin, using the restroom, handling soiled equipment or utensils, handling raw products or after any procedure which would soil or contaminate one's hands.
Provide utensils (e.g. tongs, scoops, spatulas, pastry paper, or other food dispensing devices) and/or plastic gloves as direct hand contact with ready to eat foods is prohibited. Reminder: Using plastic gloves is not a replacement for hand washing.
Persons with boils or infected wounds or communicable diseases (diseases which can be passed from person-to-person) must not prepare or serve food.
Provide three separate dishpans or a 3-compartment sink for dishwashing purposes. Each container or compartment used for dishwashing must be large enough to submerge equipment at least halfway. Dishwashing procedures include washing, rinsing, and sanitizing all washable items. One teaspoon of household bleach per gallon of water is an effective sanitizer.
Store wiping cloths between uses in a container filled with a sanitizing solution (e.g. water containing 1 tablespoon of bleach per gallon).
Provide storage off the ground for all food and single service articles (e.g. paper plates, cups, napkins, plastic utensils). Protect single service articles from sources of contamination.
For more information, contact Environmental Health Services of the Garrett County Health Department.
Information Needed for a Temporary Food Service Permit
1. Complete food service application form.
2. On back of application
List food items to be sold
List sources of food and water
Describe how perishable food items will be kept hot cold.
List places where food will be prepared if other than the temporary stand site.
Briefly describe food service operation, including preparation procedures.
List sewage disposal plans – Include disposal of water from food service operation and number of portable toilets.
3. A $30.00 fee is required which should be submitted along with the application. Checks may be made out to the " Garrett County Health Department ."
There is no fee for non-profit organizations
Click on links below for permits: