Garrett County Health Department Receives National Accreditation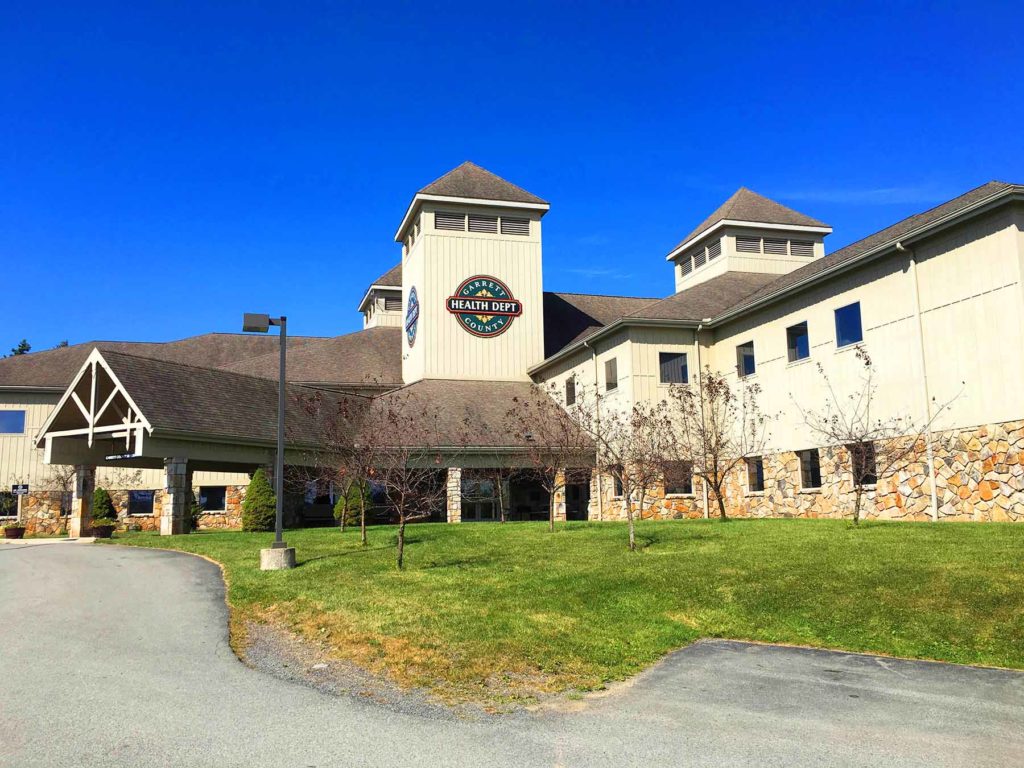 Last week, the Garrett County Health Department became one of only 6 local health departments in the state of Maryland, and one out of only 200 in the U.S. to receive national accreditation from the Public Health Accreditation Board (PHAB). In addition, only a very small number of health departments serving populations of less than 50,000 have been able to meet the best practice standards set by the Accreditation Board.
The Health Department earned accreditation after a rigorous two year multi-faceted peer review assessment process to ensure it meets or exceeds a set of quality standards and measures for public health.  This accreditation should assure residents that the programs and services they receive from the Garrett County Health Department are as responsive as possible to the needs of the community.
"We are pleased and excited to be recognized for achieving national standards that fosters effectiveness and promotes performance improvement," said Garrett County Health Officer Rodney Glotfelty. "With accreditation, our health department is demonstrating increased accountability and credibility to the public, funders, elected officials and the partner organizations with which we work."
"But public health is not something we do alone," Glotfelty continued.  "It takes the entire community.  Our talented and committed staff has an impact on our community every day. And, we could not protect health and improve lives without the support of all of our partners, including the Centers for Disease Control and Prevention (CDC), the Department of Health and Mental Hygiene, our local health system, and our community partners."
The national accreditation program works to improve and protect the health of the public by advancing the quality and performance of the nation's Tribal, state, local and territorial public health departments.  The program, which is jointly supported by the CDC and the Robert Wood Johnson Foundation, sets standards against which the nation's more than 3,000 governmental public health departments can continuously improve the quality of their services and performance.
"Achieving accreditation indicates that the Garrett County Health Department is dedicated to improving and protecting the health of the community by striving to continuously improve the quality of the services it delivers," said Ray Nicola, MD, MHSA, chair of PHAB's Board of Directors and affiliate professor at the University of Washington School of Public Health in Seattle. "Accreditation also promotes consistency in meeting standards. With an ever-increasing number of health departments now applying for and becoming accredited, you will be able to expect to receive the same quality of public health services wherever you go in the United States."
For more information about programs and services at the Garrett County Health Department visit GarrettHealth.org, or call 301-334-7770, or 301-895-3111.
For Immediate Release: November 30, 2016
Contact Person: Diane Lee, PIO, 301-334-7689