Play Streets Grant Completed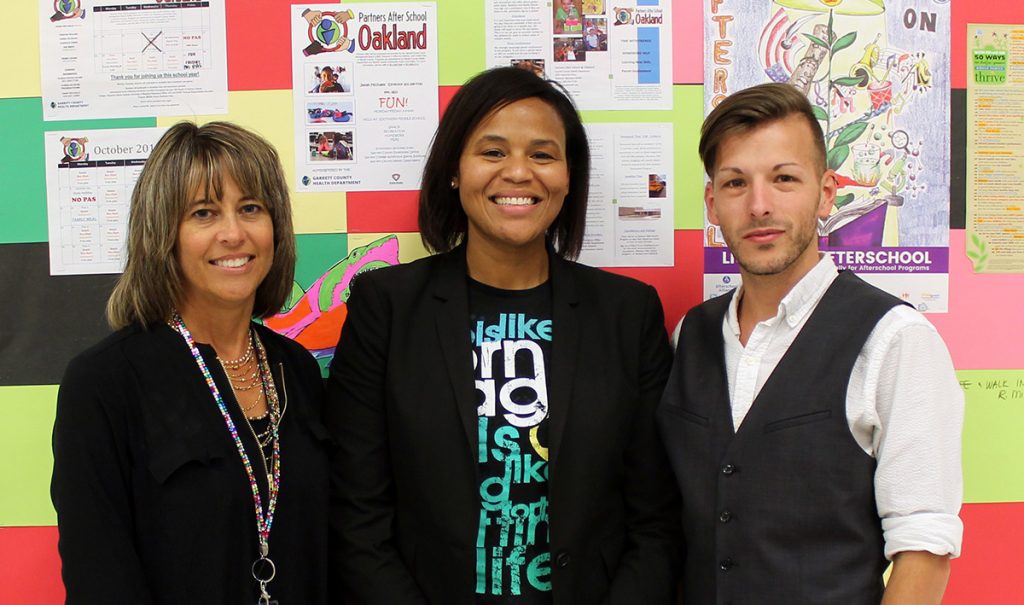 The Garrett County Partners After School @ Oakland program recently completed their part of a research project with John Hopkins Bloomberg School of Public Health and Baylor University called Play Streets, a program is designed to create safe places to play in diverse low-income rural communities. The project helps address disparities in children's health and physical activity by providing places for safe play in neighborhoods without access to safe and well-maintained parks and playgrounds.
The Garrett County Health Department was chosen, along with three other sites nationwide, to receive a mini grant to implement four Play Streets events during the 2017 summer after school program. Partners After School @ Oakland used The Glades Pavilion for their summer program and invited other summer after school programs as well as neighborhood families with elementary and middle school age children to participate in the four Play Streets events in July and August. Activities during the events included lawn games, basketball, track/running training, biking, play on inflatables, and other games and activities, finishing with a color run on the final day.
The project wrapped up at the end of October, when staff from John Hopkins Bloomberg School of Public Health visited the PAS @ Oakland program to complete their Play Streets project in Garrett County by conducting a focus group to evaluate the program.  The results of the focus group will be available in the Spring of 2018.
James Michaels, director of PAS @ Oakland, reported, "We were thrilled to be selected as a partner for the Play Streets project, and to be a part of research to promote physical activity and safe play spaces for youth and families."
Funding for the FY18 PAS summer programming was provided by Garrett County Department of Social Services, GCC Technologies, LLC, and John Hopkins Bloomberg School of Public Health Physical Activity Research Center, through the Garrett County Local Management Board.