PHLC Campaign Promotes Clean Living for All Youth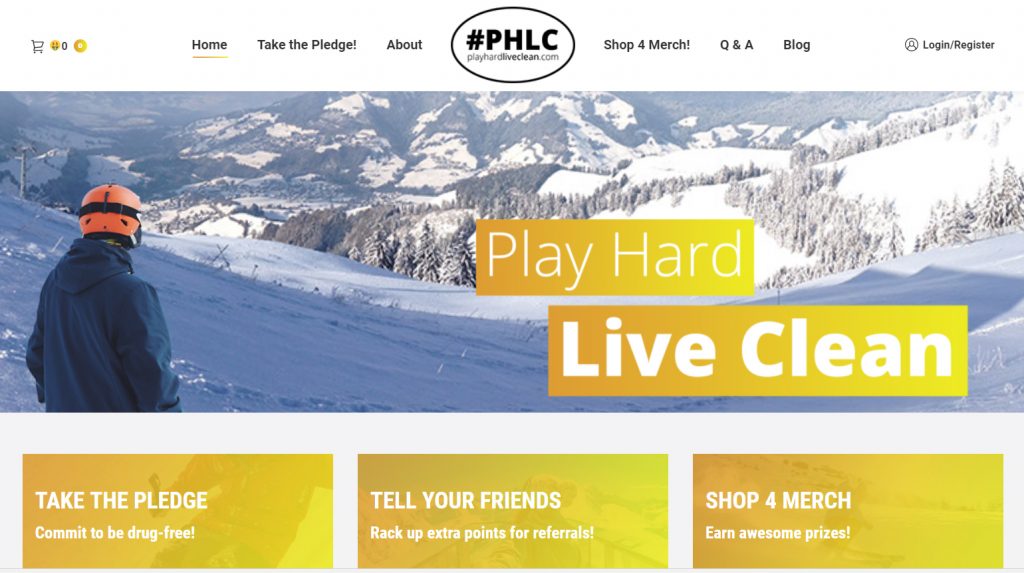 Surveys show that most Garrett County youth don't smoke, don't drink, and don't misuse drugs. But some do. Garrett County Drug Free Communities Coalition wants to reward the youth who live a drug-free life, whether they are in Kindergarten or a high school senior.
This week a new Play Hard, Live Clean campaign is being launched, designed to give every Garrett County youth the opportunity to be rewarded for making good choices.
"Play Hard, Live Clean (PHLC) includes different levels of participation for different age groups," said Kendra McLaughlin, spokesperson for the campaign. "For elementary school students participation will be monitored by the schools, and encourages physical activity, eating fruits and vegetables, and limiting screen time. The elementary school level is concentrating on the "Play Hard" portion of the campaign, and participants will be rewarded with small, fun incentives which can be collected and displayed on their backpacks."
Middle school participants will be asked to increase the level of all the components of the elementary school campaign, but will also be asked to add the "Live Clean" portion by signing a pledge to be drug, alcohol, and tobacco free.
The high school part of the campaign will concentrate on the "Live Clean" portion of the campaign. Students are being asked to participate by logging onto the PlayHardLiveClean.com website to sign the PHLC pledge.
"You begin to immediately earn PHLC points as you pledge different levels of commitment to a drug-free lifestyle," according to the website.  "Every four months, you will receive an email asking you to re-commit, at which point you can earn more points.  You can also earn points for referring a friend if they list your name as the referral source." Points can be redeemed on the website's Merch Shop, and will also accumulate towards scholarship opportunities.
"PHLC is really a win-win," said James Michaels, campaign coordinator. "It's all about making good choices. Good choices turn into points. Points get you cool stuff. What's not to love?"
For more information about the Play Hard, Live Clean campaign, or about Garrett County Drug Free Communities Coalition, call the health department at 301-334-7730, or 301-895-3111, or visit PlayHardLiveClean.com.
By: Diane Lee, GCHD Public Information Officer