80% by 2018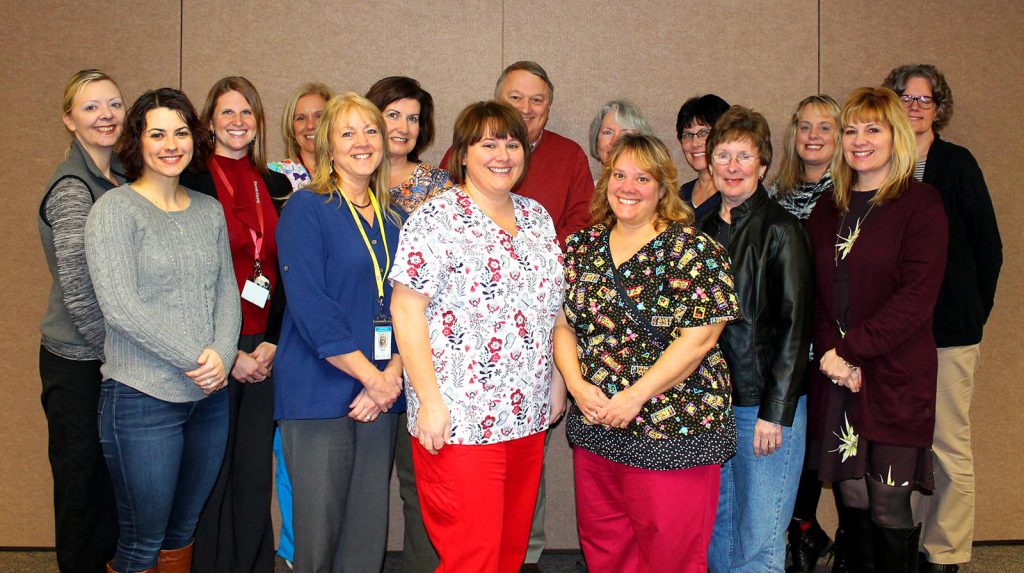 Garrett County Cancer Coalition Leads Campaign to Promote '80% by 2018' Pledge to Increase Colorectal Cancer Screening Rates and Save Lives in Garrett County
Goal is 80% of adults aged 50+ regularly screened for colorectal cancer by 2018
Coalition welcomes new members: Next meeting January 13, 2017
Garrett County, MD –  Colorectal cancer screening has been proven to save lives and even prevent colon cancer.  The American Cancer Society announces that the Garrett County Cancer Coalition has signed the "80% by 2018" pledge to encourage organizations, companies and the community at large to join forces to promote timely colorectal cancer screening.  More than 20 organizations in Maryland and more than 1,000 organizations nationwide have signed onto "80 by 2018."
The 80% by 2018 pledge is a national initiative to increase colorectal cancer screening rates led by the American Cancer Society (ACS), the Centers for Disease Control and Prevention (CDC) and the National Colorectal Cancer Roundtable (co-founded by ACS and CDC).   If the United States can achieve 80% by 2018, 277,000 colorectal cancer cases and 203,000 colorectal cancer deaths would be prevented nationwide by 2030. Maryland's current screening rate is 71%. However, there are pockets of the population in Garrett County that are much lower.   In addition to colonoscopy, there are other acceptable clinical screenings options for colorectal cancer, such as the FIT test, which tests for hidden blood in the stool and can be done at home.  For more information, see www.cancer.org/colon.
The Garrett County Cancer Coalition is affiliated with the Garrett County Health Department in partnership with the American Cancer Society and also includes these members:
Cindy's Fund
Garrett Regional Medical Center
Gregg's Pharmacy
Community Action
Hospice
Garrett Transit System
Garrett County organizations, non-profits, community groups and private residents are welcome to join the Garrett County Cancer Coalition and attend the meetings.  The next meeting takes place on January 13, 2017, at 1 p.m. at the Garrett County Health Department.
For more information, contact Jennifer Lee-Steckman, CNM, MSN, director of Personal Health at the Garrett County Health Department, at 301-334-7772, 301-895-3111, or Jennifer.Lee-Steckman@Maryland.gov.
Colorectal cancer is the nation's second-leading cause of cancer-related deaths in the US when the numbers for men and women are combined; however, it is one of only a few cancers that can be prevented. Through colorectal cancer screening, doctors can find and remove hidden growths (called polyps) in the colon, before they become cancerous.
Starting at age 50, both men and women at average risk for developing colorectal cancer should be screened. People with a family history of the disease should talk to their doctor about getting screened earlier.  The American Cancer Society estimates that in 2016, colorectal cancer will kill 49,190 people, including 850 Marylanders.
According to American Cancer Society market research, some top reasons people are not getting timely colorectal cancer screening are:
Rationalized Avoidance: Unscreened have failed to recognize its importance and have typically rationalized avoidance.
Lack of Affordability: Socioeconomic gaps – affordability is the number one issue given for not being screened.
No Symptoms or Family History: Unscreened often feel screening messages don't apply to them because they have no symptoms or family history
Negative Connotation: The unscreened have some familiarity with the tests, particularly colonoscopies, but there is a negative connotation.
No Doctor Recommendation: The number one reason given by African Americans and the number three reason among Hispanics for not being screened.
No Personal Connection: The unscreened are less likely to have a close friend or family member with cancer or are unaware of their family history.
Low Levels of Healthy Behavior: Despite self-identifying as healthy, the unscreened population scores low on healthy behaviors, such as caring about their health, visiting the doctor, or talking to their doctor about screening.
For more information or to find the nearest screening options, go to www.cancer.org/colon or call 1-800-227-2345.
 About the American Cancer Society
The American Cancer Society is a global grassroots force of more than three million volunteers saving lives and fighting for every birthday threatened by every cancer in every community. As the largest voluntary health organization, the Society's efforts have contributed to a 20 percent decline in cancer death rates in the U.S. since 1991, and a 50 percent drop in smoking rates. Thanks in part to our progress nearly 14 million Americans who have had cancer and countless more who have avoided it will celebrate more birthdays this year. We're determined to finish the fight against cancer. We're finding cures as the nation's  largest private, not-for-profit investor in cancer research, ensuring people facing cancer have the help they need and continuing the fight for access to quality health care, lifesaving screenings, clean air, and more. For more information, to get help, or to join the fight, call us anytime, day or night, at 1-800-227-2345 or visit cancer.org.