2017 Outstanding Partner in Health Award Announced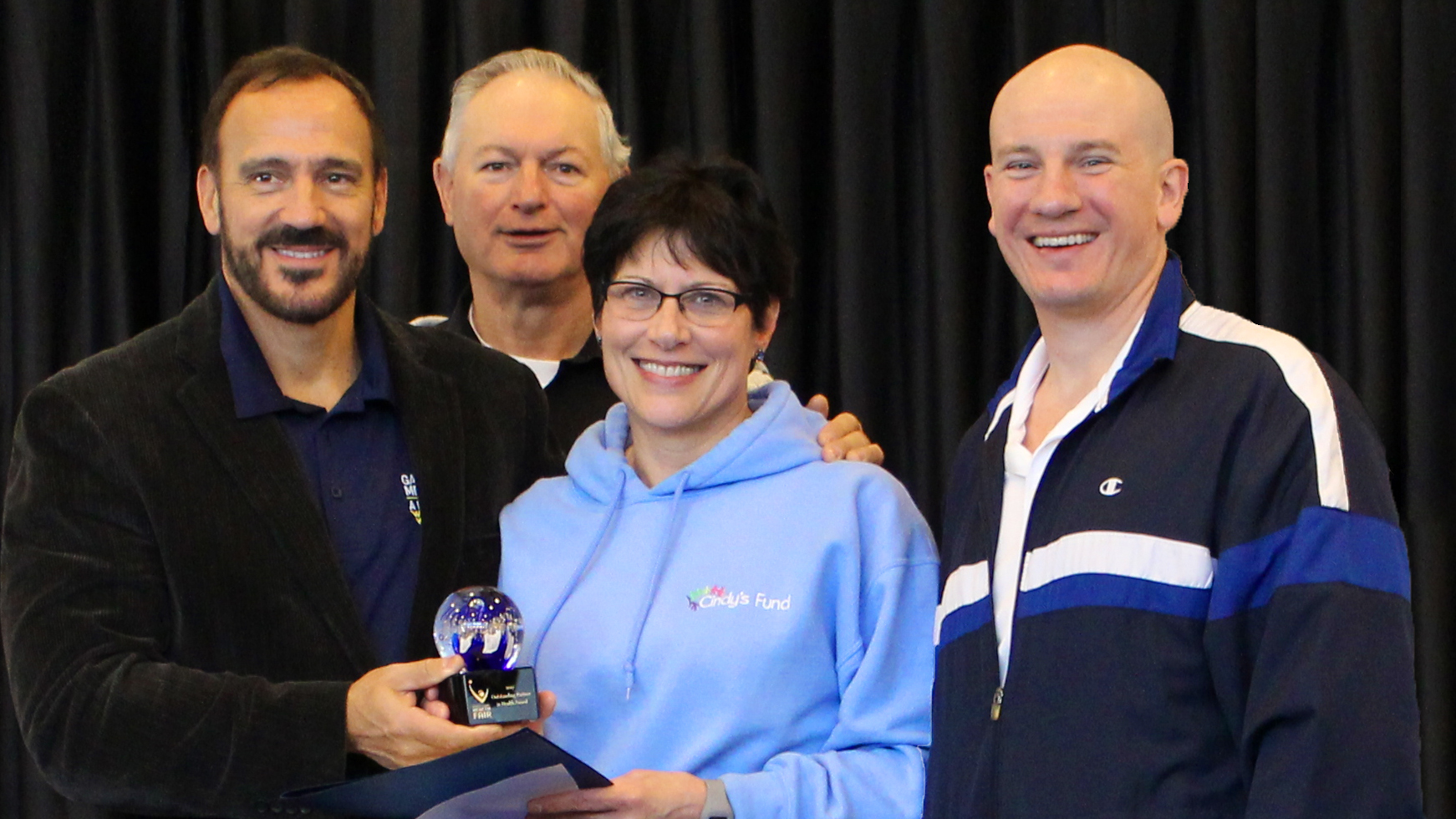 Two Outstanding Partner in Health Awards were given out at the 2017 Garrett County Health Fair on Saturday. Cindy's Fund received the award in the organization category, and Emilee Friend won the award in the individual category.
These annual awards are designed to recognize and honor individuals and businesses that have made significant contributions to creating healthier places to live, work, and receive care in Garrett County.  Award criteria include being outstanding catalysts who motivate and empower others through their actions and demonstrate excellence, dedication, commitment and innovation in service to clients and the community.  Nominations were accepted throughout the month of March.
Cindy's Fund was given the award because of the assistance the organization gives to Garrett County residents on their cancer journey, from screening through treatment. Cindy's Fund was commended for its dedication to helping end and alleviate the pain and heartache of cancer and extending survivorship by pursuing early screening and evaluation for Garrett County cancer victims, and by assisting with miscellaneous expenses not covered by insurance, such as gas, hotel stays and medical/nutritional supplies.
Cindy's Fund is a local charity, established in memory of Cindy Kutchman, which raises money for cancer education and screening programs. Cindy, a registered nurse who cared for cancer patients and helped establish early cancer screening in Garrett County, became a cancer victim herself at an early age.
Emilee Friend was given the award for her role in the planning, creating and now serving as Program Coordinator for the Mountain Laurel Medical Center's American Association of Diabetes Educators Accredited Diabetes Self-Management Education (DSME) program.
Emilee was commended for putting in the long hours of planning, self-education, and research, while continuing her full-time work duties as RN patient care coordinator, to make her dream of this program a reality. Her nomination noted, "…her most meaningful achievement is the daily benefits she provides to her patients' lives. With an infectious dedication to the program, Emilee and her DSME team now educate residents of Garrett County on a daily basis, providing empowerment and health benefits for a happier and healthier life."
The 2017 Garrett County Outstanding Partner in Health Awards were sponsored by the Garrett County Steps to Better Health Committee. The awards were given out at the Garrett County Health Fair and Family Fun Festival held on Saturday, April 8, at the CARC (Community Aquatic & Recreation Complex) at Garrett College in McHenry.
For Immediate Release:  April 10, 2017
Contact Person: Diane Lee, PIO, 301-334-7689