Teens Collect Data on Tobacco, Alcohol, and Marijuana Advertising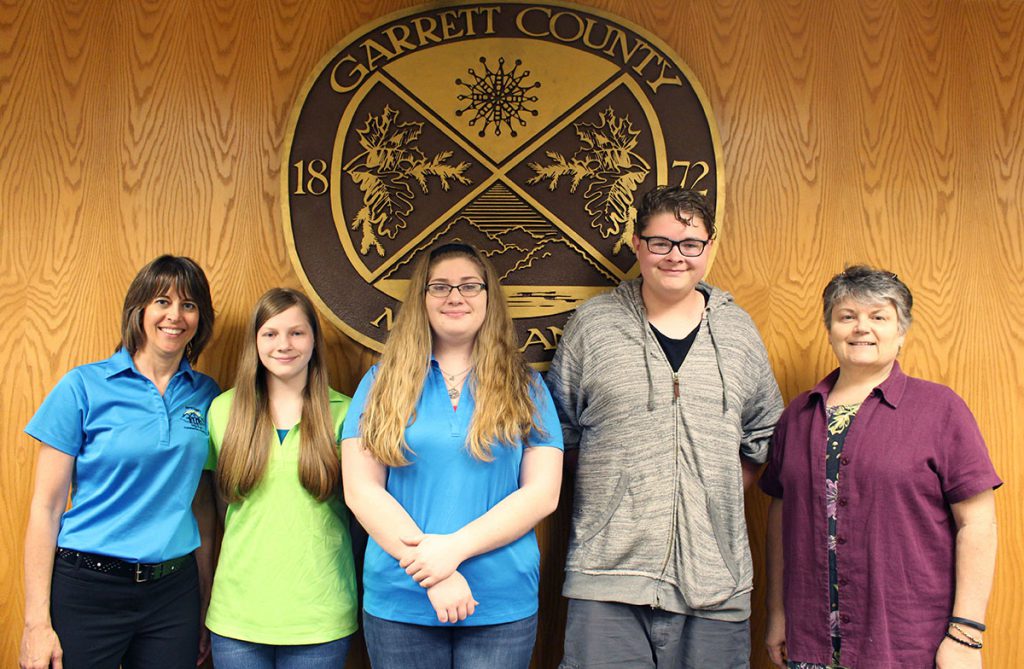 Garrett County youth, in partnership with the Drug-Free Communities Coalition Action Teams, recently conducted "environmental scans" at 42 Garrett County businesses. Through photos, they documented the extent of tobacco, alcohol, and marijuana advertisements around the county.
"Alcohol and tobacco are two of the most heavily promoted products in the country, and research shows that the more youth are exposed to pro-drug advertising, the more likely they are to use the drugs," said Kendra McLaughlin, Director of the Health Education and Outreach division at the Garrett County Health Department. "The report developed by the youth is very interesting."
The youth reported that thirty-eight of the forty-two businesses that they visited were alcohol and/or tobacco licensees. Thirteen of the forty-two had no type of alcohol, tobacco or marijuana advertising at all aside from their display of products.  The majority of stores had only a small amount of advertising on the outside of their stores. However, eight of the stores visited had more than half of their storefront covered in alcohol and tobacco ads. Several stores had eye-catching displays of miniatures, shot glasses, and special seasonal displays of wine and liquor. One out of every four tobacco and alcohol licensees is located within a mile of a school.
"The most troublesome business scan that we did had a huge display of what could easily be considered drug paraphernalia," reported one of the youth who conducted the scans. "There were hundreds of glass pipes in all different sizes and colors and shapes. There were rolling papers, blunt wraps, stash containers, and diffuser bracelets."
The next step for the youth will be to send letters to each of the businesses they visited to share the overall results of the environmental scans, as well as their thoughts about the visit. Then they will continue to conduct the environmental scans at community festivals and events like the Garrett County Agricultural Fair, community homecoming events, Autumn Glory and so on. The data gathered by the youth will continue to be compiled and shared with the public, with government officials, and with the businesses and organizations that are observed.
A summary of the environmental scan results was released last week at a taped press conference during National Prevention Week, and can be found at drugfreegarrettcounty.org.
Cutline: Garrett County youth conducted observations at local establishments to determine the extent of tobacco, alcohol, and marijuana advertisements around the county. Pictured following the taping of a press conference releasing the results is Kendra McLaughlin, Teresa Wolf, Danielle Wolf, Ryan Miller, and Lisa Thayer-Welch.
For Immediate Release: May 23, 2017
Contact Person: Diane Lee, PIO, 301-334-7689