Public Invited to Join DFCC Action Teams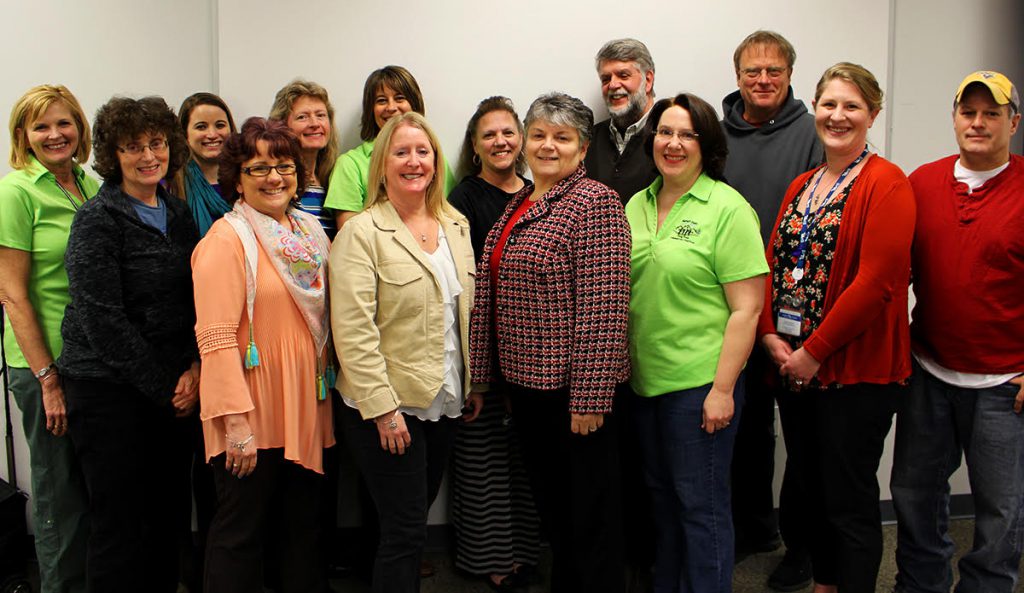 Drug use and abuse continues to top the list of concerns across the county. In Garrett County the Drug Free Communities Coalition (DFCC) meets monthly and serves as a steering committee and advisory board for numerous grants of the Garrett County Health Department.  In addition to the DFCC, there are also three DFCC Action Teams that cover different topic areas and also meet monthly. These teams include: the Action Team to Prevent Underage Drinking and Tobacco Use, the Action Team to Prevent Marijuana Use, and the Action Team to Prevent Prescription and Opiate Misuse/Abuse.
Since the Drug Free Communities Coalition first began receiving funding from the Office of National Drug Control Policy in 2008 to reverse the drug trends in the county, youth substance use rates have decreased in each of the four program focus areas – alcohol prevention, tobacco prevention, marijuana prevention, and prescription drug misuse prevention. (see graph) "The fact that our drug trends are going down during a time when much of the rest of the nation is experiencing the opposite is testimony to the insightful and progressive work of our coalition members," stated Project Director, Kendra McLaughlin. "Garrett County is doing something right!"
At the monthly meetings, the Action Teams strategize around combating use of the specific drug they are working against. Community volunteers participate on whichever Action Team addresses the drug problem they feel most strongly about. Members are a part of not just planning, but doing the work that will help protect local youth from the consequences of substance use.
The Action Team to Prevent Underage Drinking and Tobacco Use looks at strategies to address the high rates of underage and binge drinking in Garrett County, the high rates of smokeless tobacco use, and emerging trends with electronic vapor devices.  The Action Team is especially concerned about the social access (provision of alcohol through non-commercial sources) to alcohol and tobacco for underage youth.
The Action Team to Prevent Marijuana Use aims to provide widespread community education on the myths and facts about marijuana as the medical marijuana law in Maryland takes effect. Topics of interest to this Action Team include worksite policies related to medical marijuana, slowing the spread of promotional marijuana items at community festivals and fairs, and maintaining low rates of marijuana use among our youth.
The Action Team to Prevent Prescription and Opiate Misuse/Abuse looks at strategies to improve access to treatment and support services for addicts and their families, while at the same time supporting strategies to reduce access to prescription drugs that would potentially be misused. This Action Team coordinated a Candlelight Vigil during National Prevention Week and was instrumental in staging a mock teen bedroom at the county fair and other locations to provide education for parents about signs of potential drug use among their teenagers.
Collectively, the Drug Free Communities Coalition and the Action Teams have been instrumental in a number of recent successes: comprehensive marijuana education campaign reaching over 650 residents through 40+ presentations and leading to adoption of 3 town ordinances restricting location of marijuana facilities, placement of three permanent drug disposal boxes in the county, and numerous policy changes as a result of partnership with Liquor Control Board.
For more information about participating on an Action Team call Brenda Sisler or Kendra McLaughlin at the health department at 301-334-7730 or 301-895-3111.
For Immediate Release:  March 15, 2017
Contact Person: Diane Lee, PIO, 301-334-7689