Parenting Wisely
Working together for a healthier tomorrow!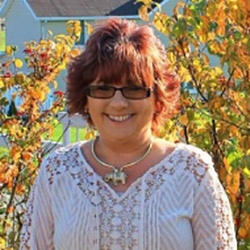 Sadie Liller
301-334-7730
Parenting Wisely
Individual parenting classes are available at the Garrett County Health Department using a curriculum called Parenting Wisely. The program is designed for any parents who have challenges with their children, as well as those who are just interested in improving their parenting skills.
Parenting Wisely is an interactive computer based program that teaches skills in assertive discipline, using "I" statements, setting consequences and active listening. It can be completed in 2-3 sessions of 1.5 hours each during appointments at the Health Department, or program CD's may be signed out for use at home.
The program is designed by experts to answer the following common questions:
"Why do children sometimes act the way they do?"
"How can you encourage cooperation from your children?"
"What will improve relationships among family members?"
Two different programs are available, one for parents of young children and one for parents of teens.
The Young Children's Version of Parenting Wisely includes seven scenarios that show children aged 3-9 years presenting typical challenges of this age group: toddler temper tantrums in the grocery store, interrupting a parent talking on the telephone, sibling fighting, refusing to turn off the television when it is time for bed, struggling to get children dressed and fed before school (while grandma, who lives with the family undermines Mom's authority). A father gives advice to his son after he has trouble getting along with friends, and another father discovers his son's grades in school are not as good as the boy led him to believe.
The Teen Version of Parenting Wisely presents ten typical problem situations including: doing household chores, stepparent-youth relationships, monitoring "troublesome" friends, improving poor school performance, sibling fighting, complying with parental requests (phone use and music volume) and more. Both effective and ineffective solutions are depicted for each problem, followed by comprehensive critiques and explanations of the parenting and communication skills viewed.
Assistance is also available for parents to help their children through the stresses involved in a parent's separation or divorce.
Anyone interested in scheduled appointments or receiving additional information should call Sadie Liller at 301-334-7730 or 301-895-3111.