Oakland's Night Out Scheduled for August 8th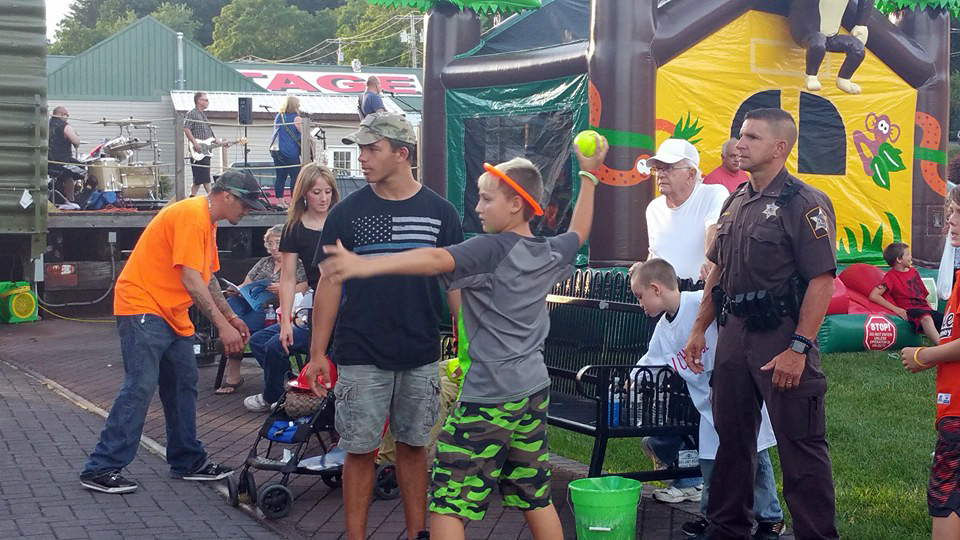 Oakland's Night Out is scheduled for Tuesday, August 8th from 6 – 9 p.m. at the Oakland Train Station.  The event will include free food, a dunking booth, carnival type games, fire and rescue vehicles, and a performance by Janice Ray Duo with John Hinebaugh.
Oakland's Night Out is sponsored by Club 21550, Town of Oakland, and the Fraternal Order of Police Lodge #99.  The event is designed to strengthen neighborhood spirit and police-community partnerships.  Officers from the Garrett County Sheriff's Office, Maryland State Police, Oakland Police, and Maryland Natural Resources Police will be present to help with the event. Split Shifters Classic Car Club will join in the festivities.
For more information about the event which is partially funded by a mini-grant from the Garrett County Health Department, contact Linda Lewis or Kendra McLaughlin at 301-334-7730.