GCHD encourages tobacco-free living during the American Cancer Society Great American Smokeout on November 16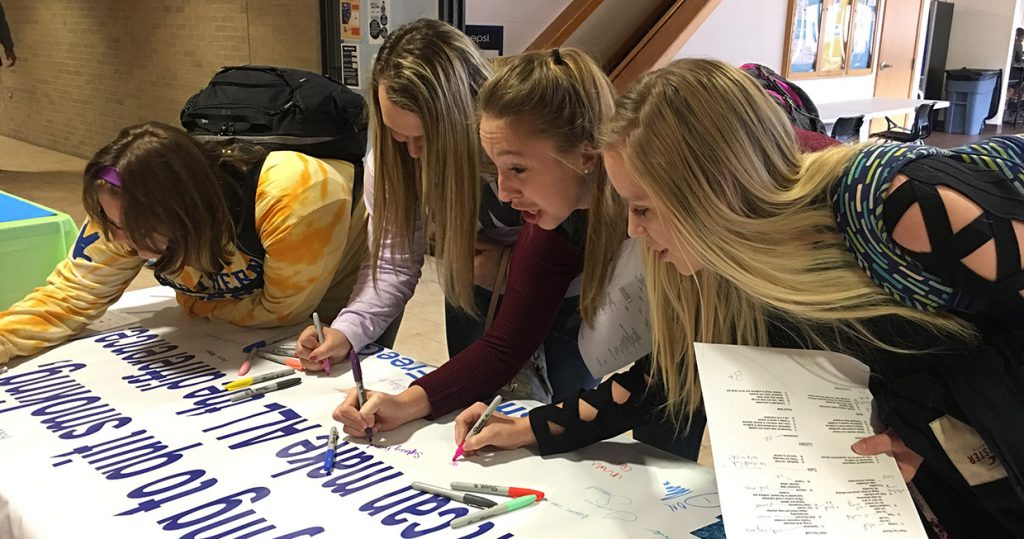 The Garrett County Health Department (GCHD) is encouraging anyone who uses tobacco to commit, or recommit, to healthy, tobacco-free lives by participating in the American Cancer Society Great American Smokeout on Thursday, November 16, 2017.
"The most important thing smokers can do to improve their health is to quit cigarettes and other forms of combustible tobacco," said Kendra McLaughlin, Director of Health Education and Outreach at GCHD. "We are showing our support for people who take those first steps toward making a plan to quit."
Tobacco use is the single largest preventable cause of disease and premature death in the United States. About half of all Americans who keep smoking will die because of the habit. Each year more than 480,000 people in the United States die from illnesses related to tobacco use. This means smoking causes about 1 out of 5 deaths in the U.S. annually.
Yet, because tobacco is one of the strongest addictions one can have, about 40 million American adults still smoke. Doctors and public health officials used to encourage smokers to quit cold turkey on a single day. Today, the evidence shows that quitting is a process. It starts with a plan, often takes time and requires a lot of support.
The health department offers ongoing classes and individual appointment to help people quit tobacco. The classes and support, as well as cessation aids, are free. Call 301-334-7730 or 301-895-3111, or visit garretthealth.org for more information, or call the state's Quitline at 1-800-QUIT-NOW.
"GCHD wants to help the people in our community to be healthy and happy," said McLaughlin. "During this year's Great American Smokeout, we hope everyone will join us – and encourage their friends, family and colleagues to join us – in committing or recommitting to year-around, tobacco-free lives."