Drug-Free Communities Coalition Debuts Bernard the Bear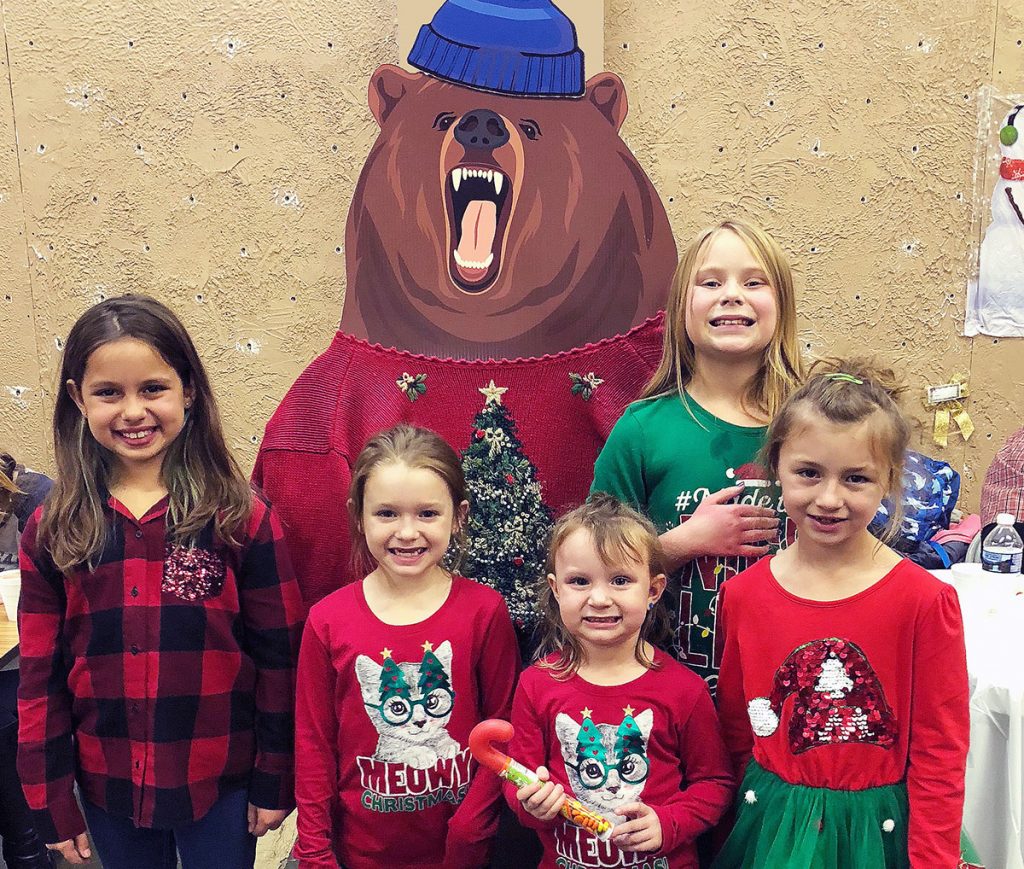 While most bears in Garrett County have taken residence in their dens for a long winter's nap, Bernard the Bear is just beginning to make his rounds.
"We wanted some image we could use to get our various health and prevention messages into the community," said Kendra McLaughlin, Director of Health Education and Outreach at Garrett County Health Department. "Bernard the Bear can take our messages to events throughout the county, making a fun interactive display by including selfies and sometimes prizes."
Bernard is sponsored by the Garrett County Drug-Free Communities Coalition (DFCC). He made his debut at the 2017 Garrett County Agricultural Fair, and has already visited several other community events, making appearances at Kitzmiller's Old Fashion Christmas, Club 21550's Breakfast with Santa, Accident Elementary School during Red Ribbon Week, and more…
"We want Bernard the Bear to become a symbol of the Garrett County Drug-Free Communities Coalition," said Brenda Sisler, Prevention Coordinator at the Garrett County Health Department. "When people see Bernard, we want them to associate him with DFCC."
Participants at events will be asked to take a selfie with Bernard, create a post for either Facebook or Twitter using the special hashtag created for each event. "Using the unique hashtag allows us to collect information about each event," said John Corbin, Social Media Specialist at the Health Department. "Since we will be using Bernard to get information out about different topics, the unique hashtag will let us know which events are generating the most social media traffic."
"So, watch for Bernard the Bear at events, or public locations, in your community," Sisler said. "Check out his message, and get involved. If you would like to have Bernard the Bear visit your event, contact us and we will see what we can do. We will help you pick out a drug or alcohol prevention message for your event."
For more information about the prevention programs at the Health Department, or to talk about scheduling Bernard the Bear, call 301-334-7730 or 301-895-3111.
By: Diane Lee, Public Information Officer, Garrett County Health Department