2017 Garrett County Health Fair Draws A Crowd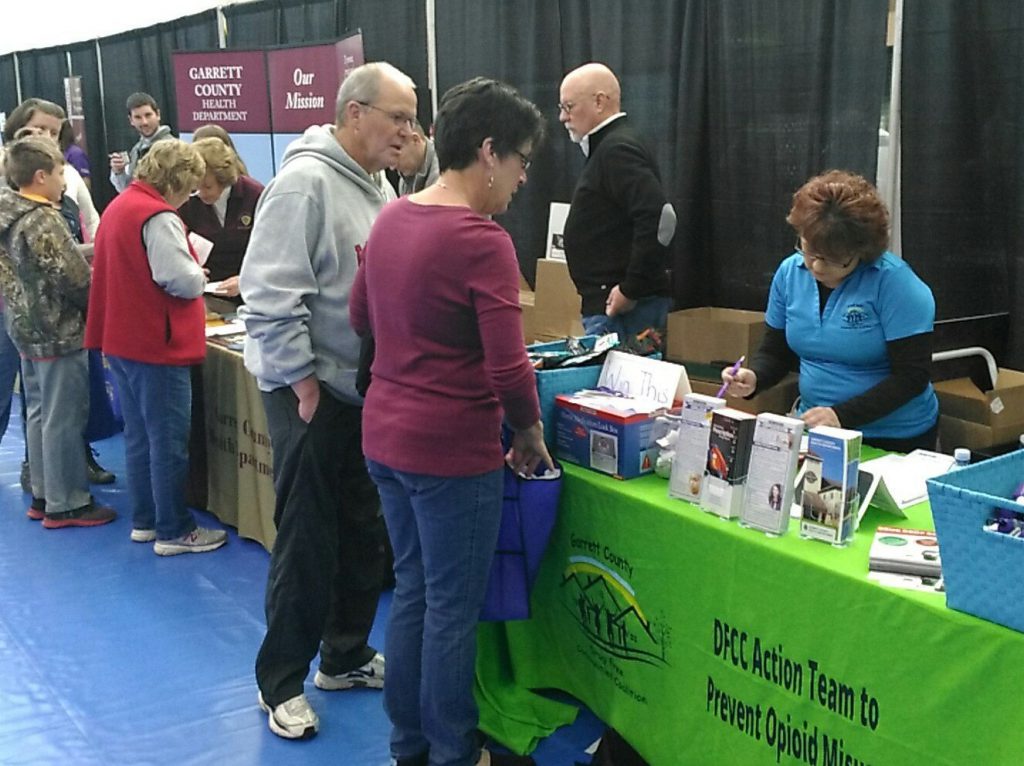 The 11th Annual Garrett County Health Fair and Family Fun Festival took place at the Garrett College Community Aquatic Recreation Complex (CARC) on Saturday, April 8th.  More than 900 participants were able to visit a total of 78 booths between the two divisions of the event.
"As always, the Garrett County Health Fair was a big success," said Charles Wilt, Chairman of the Steps For Better Health Committee. "We had a wide variety of vendors and topics covered at this year's event; there definitely is always something for everyone!"
Attendees were able to take advantage of a number of health screening, watch and participate in a variety of exercise demonstrations, and listen to presentations about orthopedic surgery, colonoscopies, telepsychiatry, and diabetes awareness and management.
Special presentations were available for children, including Smokey Bear, the Learning Beyond the Classroom bus, and Buster the Bus.
The event was organized by the Garrett County STEPS Committee, and sponsored by Garrett County Memorial Hospital, Garrett County Health Department, Maryland Physicians Care, Medical Rehabilitation Systems, and CARC. Like the Garrett County Health Fair on Facebook for announcements about next year's health fair.
For Immediate Release:  April 18, 2017
Contact Person: Diane Lee, PIO, 301-334-7689