PHAB Accredited
Did you know that most women diagnosed with breast cancer have no family history of the disease? Did you know the top two risk factors for breast cancer are being a woman and getting older? That means you or someone you love is, or will be, at risk of developing...
read more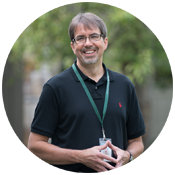 Welcome to the Garrett County Health Department!
The Garrett County Health Department is the recognized Public Health agency in Garrett County, Maryland. We strive to provide the highest level of care and service to the citizens of Maryland's westernmost county. Join us in making Garrett County a healthier place to live, work, and play!
Garrett County Health Officer Robert Stephens, MS
Garrett County Health Department
Garrett County Health Department
1025 Memorial Dr, Oakland, MD 21550